Promo codes are sent by email, if you are subscribed to our newsletter. They are sent as part of one-off promotional offers and as part of the loyalty program.
To subscribe to our newsletter, click here !
Conditions of use of a promo code:
Usable on the number of journeys specified in the offer;
Valid once per person;
Cannot be combined with other promotional offers;
The validity dates are indicated in the email received;
The journey must take place during the validity dates indicated;
Usable on trips in immediate demand or in advance;
Promotional codes are not valid on the ride service shared with another Allocab Pool passenger.
Trick ! Be sure to respect the capital letters, letters, and numbers indicated and not to put spaces before and after entering the code.
To redeem your promo code from the mobile app:
Enter your departure and arrival address;
The desired date and time for your trip;
Select the desired vehicle range;
Click on "Options" at the bottom right;
Click on "Add a promo code";
Once the code has been entered, the new price reduced by the amount of the promo code will be displayed;
Then click on "Book"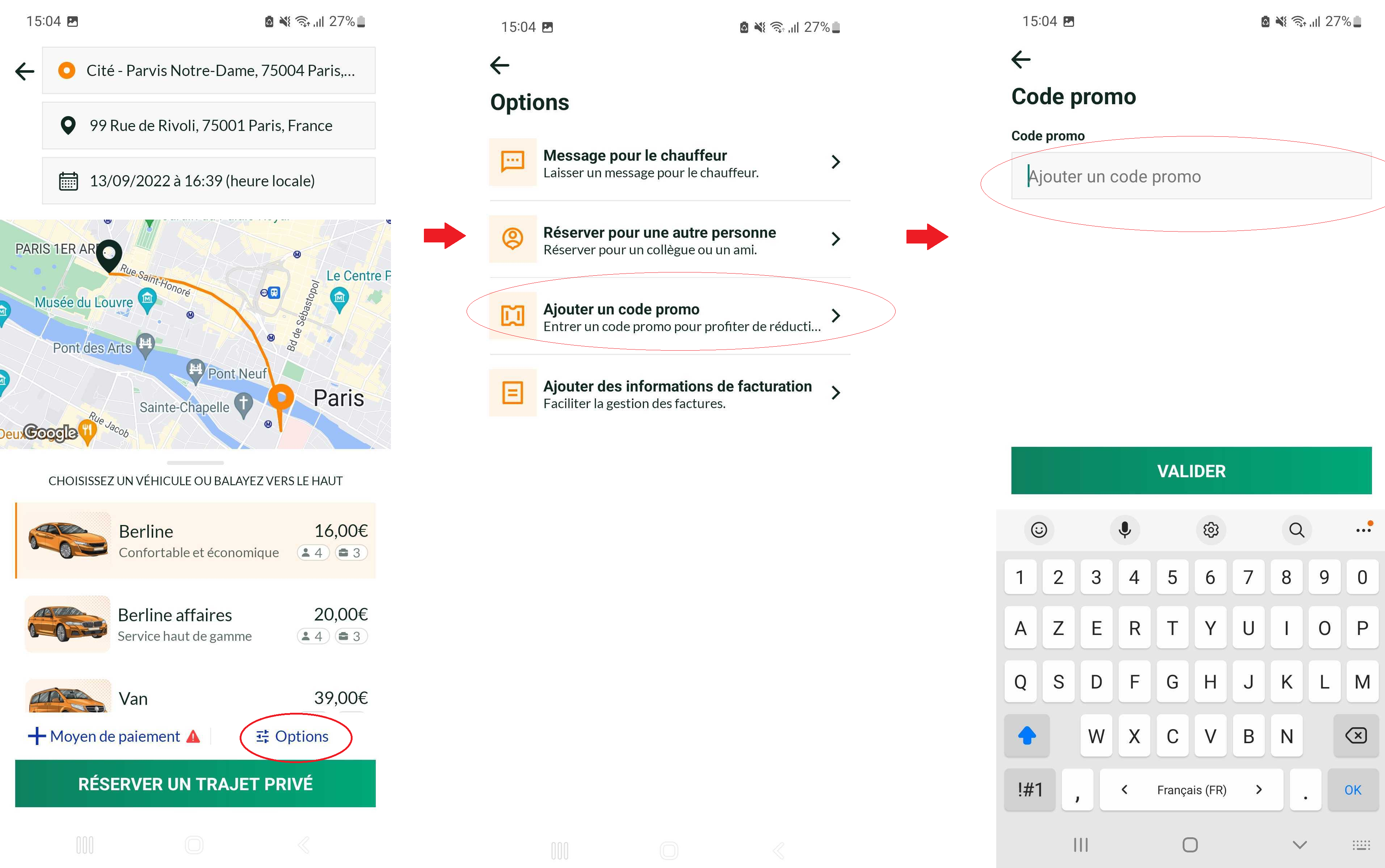 To use your promo code from the website:
Fill in your departure and arrival address, then the date and time you want for your journey and click on "Check prices";
Select the desired vehicle range;
During step 4 of the payment, click on "Enter a promo / referral code".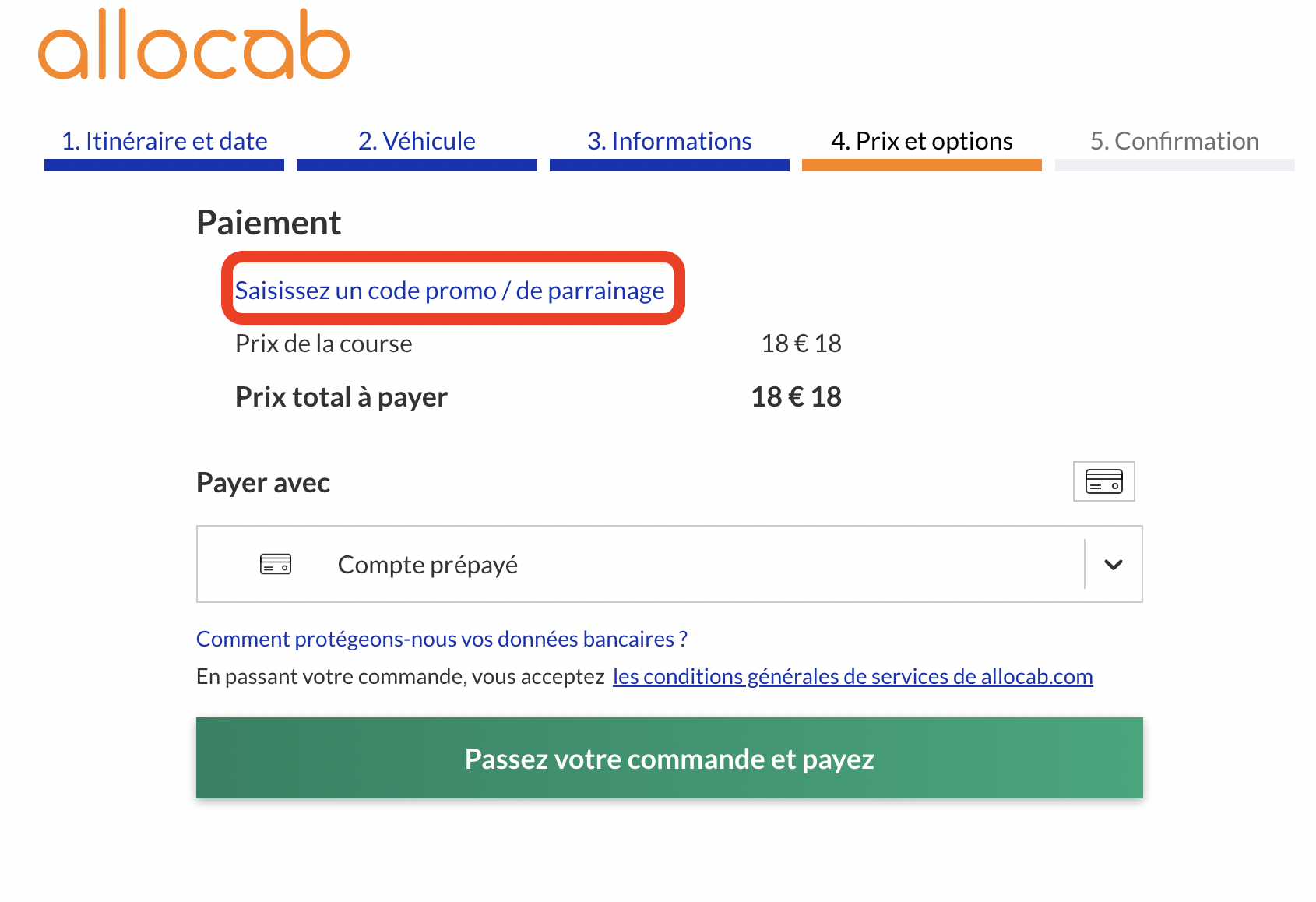 The new price will be displayed with the discount! If this is no longer valid, an error message will appear.